Invoice is a basic need for any company and everyone want to have impressive and attractive invoices. Here in this category, we arranged best blank invoices templates for you, which are easy to use. Just open the templates, fill it out and it is ready to email or print. These templates are very simple and well designed.
Templates Benefits:
Uncomplicated, blank template all set for invoicing
Capability to insert taxes and entries subtotals
Specialized propose based on production principles
Completely customizable and free of charge
1. Editable Blank Invoice Template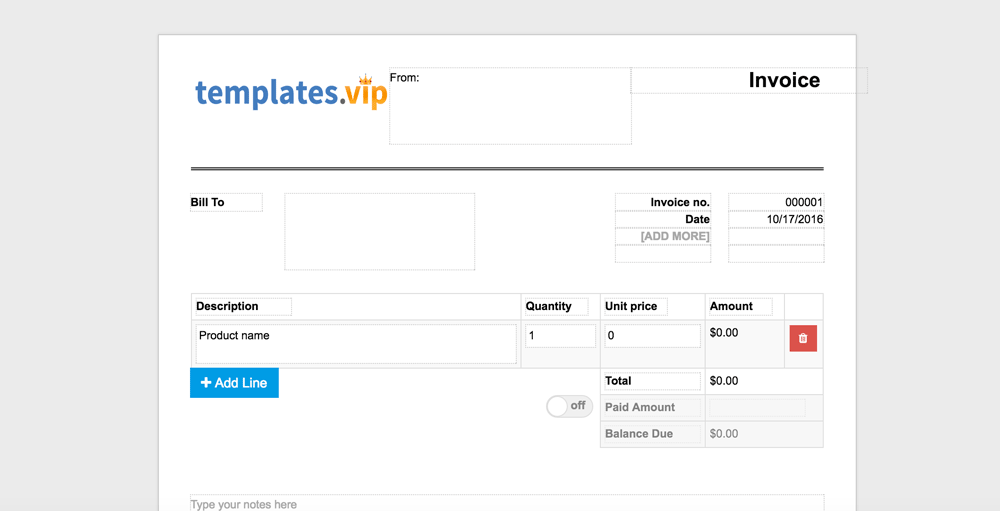 It is very simple and editable invoice template which is very easy to use. We designed it to fulfill all basic requirements for an invoice and made it as per your choice. It's very simple if you liked it and want to download it, just click the download button below.
2. Free Invoice Template for PowerPoint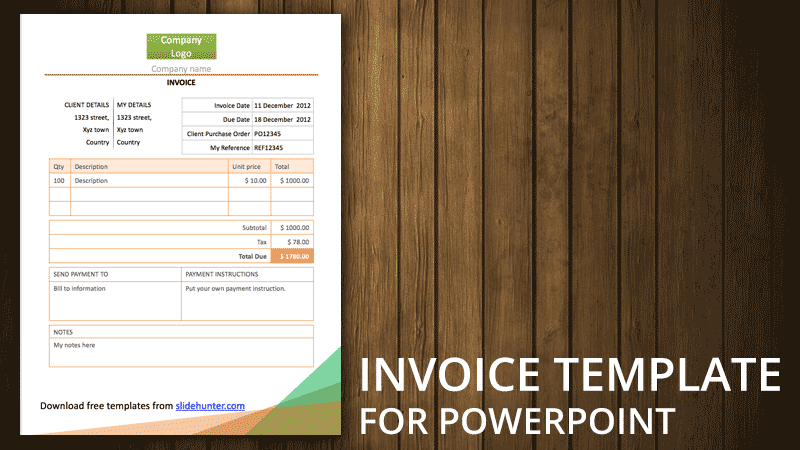 Powerpoint invoices are very often used in daily life routine. People love to make the invoices in PPT for its best design and colors combination. If you are one of those and want to make the invoice in PPT then this template is designed especially for you to save your time. Just click on download and get started the invoice of your own choice.
3. Invoice Template for Microsoft Word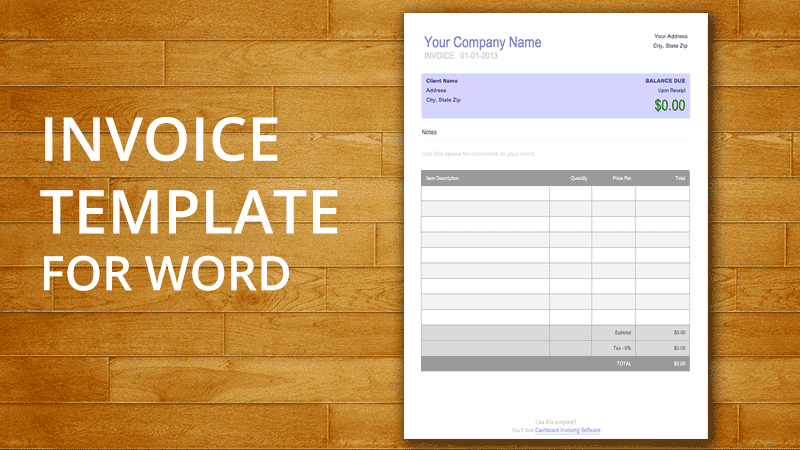 MS Word is very easy and simple way to reflect your thoughts. Invoice made in MS Word is very simple to edit but take much time to design it. We made special efforts to make the above design template for your daily need and save your time. Its simple to have this awesome template with you just click on the download button and get started on the invoice of your own choice.
4. Free Sales Invoice Template for Word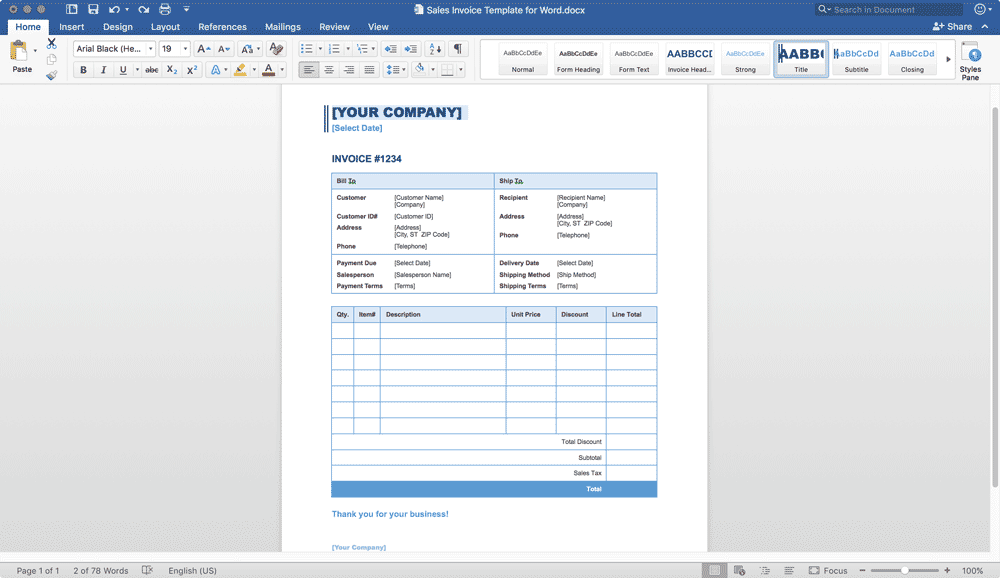 Daily sale invoice is the basic need of every store and company. People want to make the unique and attractive invoice highlight the company or store. If you want to make an attractive invoice then this template was designed only for you. It's so simple to take this invoice by just clicking on the download link below.
5. Professional Invoice Template for Word (PDF, Word, PSD, AID)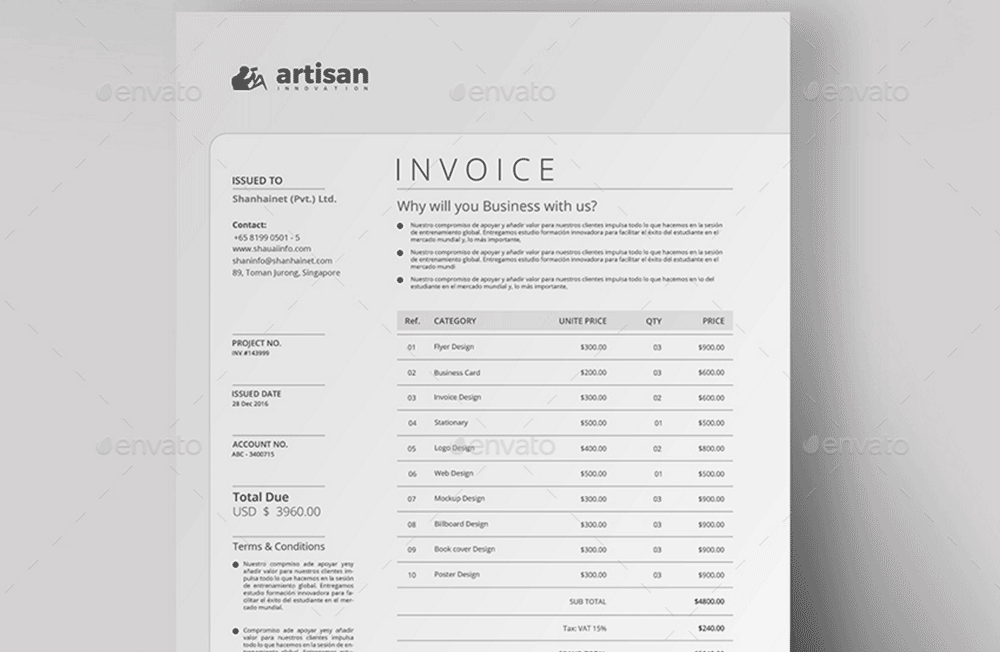 The stunning styles of invoice template just like a Professional are away from you with only one click. If you are searching for professional style invoice then here will end your search. We just made it only for the professionals. Click on the download link, edit it as per your choice and that's it.
6. Creative Invoice Template for Word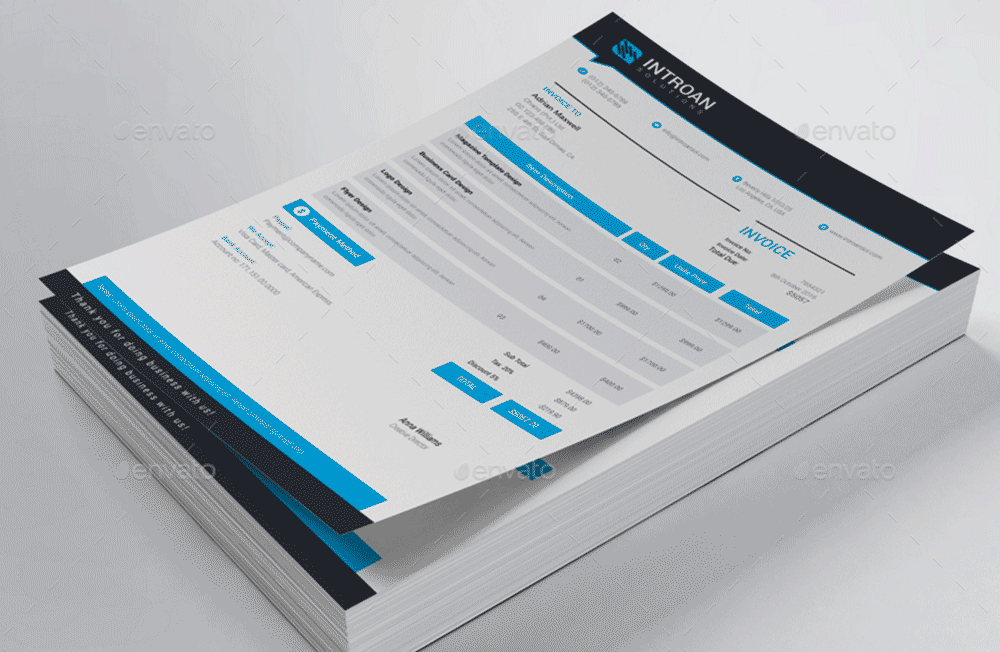 We formed this invoice in particular for creative minded people who just want to give an outstanding look for their invoices. It includes all the imperative essentials of a regular invoice and also made in a way to easily edit. If you are looking for an attractive and Invoice of a high resolution then this template will definitely fulfill all of your basic need for an average invoice. So don't wait just click on the download link below and have this outstanding invoice template with you just for free.
Conclusion!
An Invoice Template is an implausible means for experts allowing them to drive simple and useful invoices to their trade. In this section, we tried to make invoice templates of all tastes. You will find invoices made in MS Word, Powerpoint, PDF, PSD and AID. We also tried to help you in the different type of invoice templates and hope you will love our this effort. You just download, customize and send ready invoices to your clients.