Chore chart templates is a superb support for an organized house. These Chore chart templates definitely will help you to organize your daily routines of your home. The template will allow you to discriminate your weekly tasks to be done each day of the week. You can also reflect any major event to participate in the week or minor tasks of your daily home life. With these templates, you can also manage your kids' routine by assigning time for doing specific work.
1. Free Chore Chart Template for PowerPoint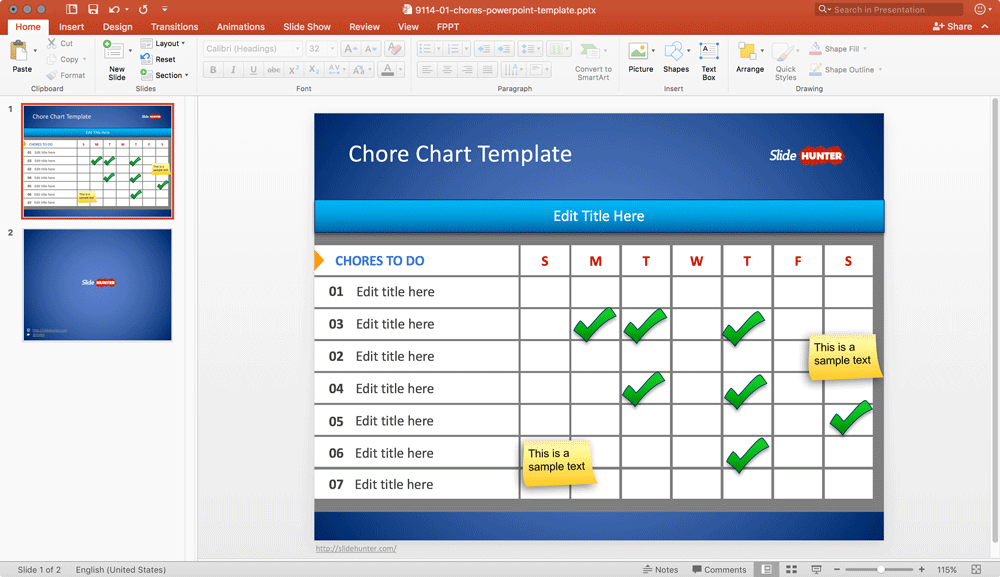 Free chore chart template for Powerpoint will help you out to reflect all your home routines in a professional way. A table is used in the empty template, each column will reflect the day or date of the week and rows are to add your chores. It is very simple high graphic chore chart and easy to understand for all. When the chore is completed it is to be ticked by marking it done for that particular cell of the day.
2. Kids Chore Chart Template for Microsoft Excel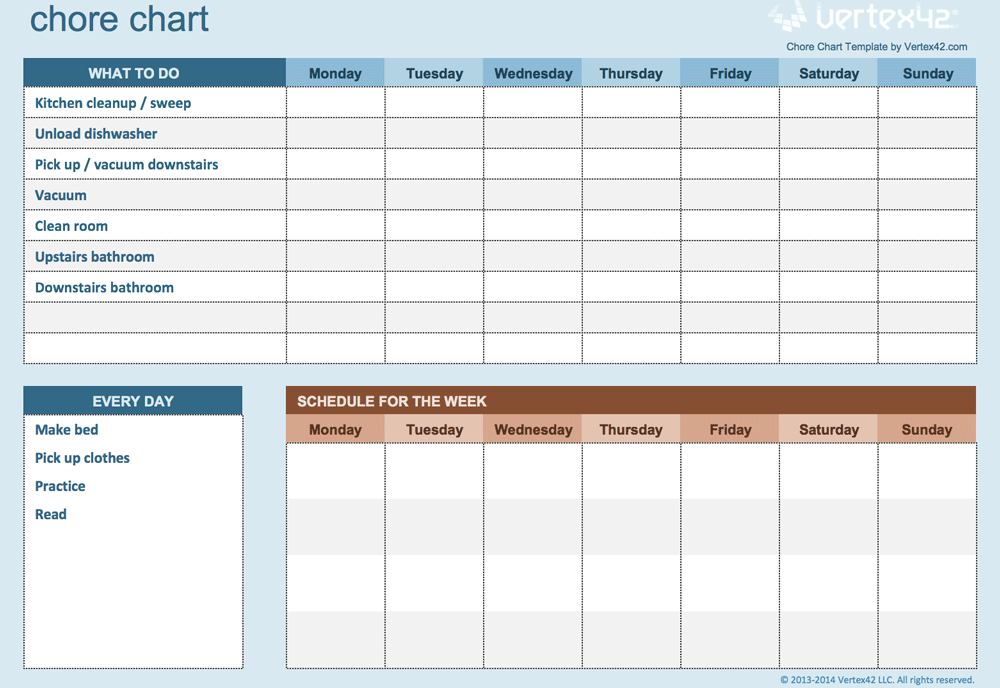 Every parents wish to make a chart or any routine for their kids to keep them busy in spare time. To make this happened we arranged a customized chore chart for kids here. In this chart each column contributes a day and rows are donated for chores. You can edit it easily and can reflect weekly routine for your kids. In this chore chart you can manage each day working and what to do as well. Download it, edit as per your requirement and keep using.
3. Minion Chore Chart Printable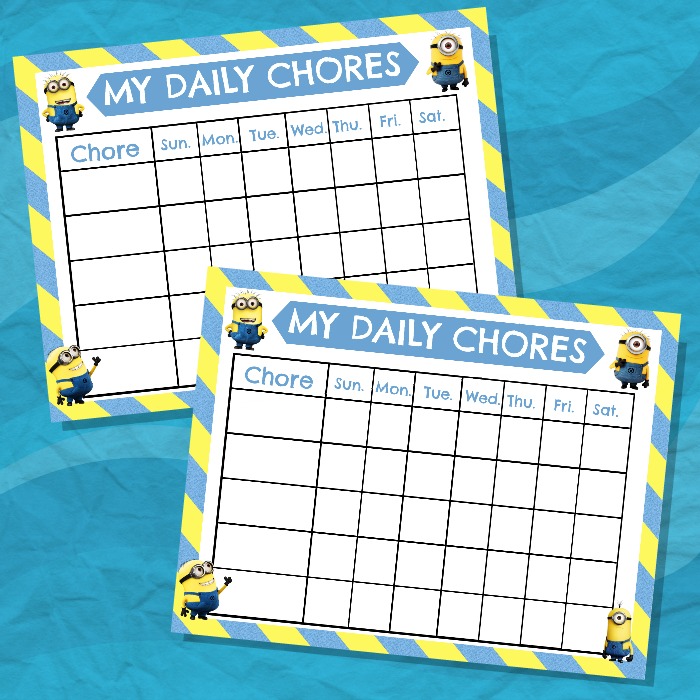 Minion chore chart designed especially for kids who love to see their favorite cartoons in the painting as well. In this chart, columns are donated for each day of the week and row are comprised of daily or as required chores. It is very simple to edit and understand by an average person as well. This chore chart is a very useful item to make your kids habitual of a daily routine you wish to be done by your kids. So download, it is easy to edit and decorate as per your own choice, just for free.
After Words
We tried to cover all types of chore charts and their requirements here in this section. Especially we focused on the kids and parents demands to make something which shows or realize that it should be done for that day or every day. We hope you will found this post really helpful for parents and will appreciate our efforts. We always in search of something new for our visitors, so keep visiting this site and your favorite posts. We assure you that there will be something new on your every visit.